Corporate Training Consultants
The emerging verticals of various industries in today's market, demand proficient leaders and employees to drive the transformation, in their specific corporate hubs. Not all corporates possess the reservoir of competent staff that cater to the changing business needs.
We are pioneers in creating the most efficient talents in the corporate today. Our strategic and collaborative approach to train the employees to perfection, keeps us leading in the industry. We have expert coaching for all the sectors of IT, right from sales excellence training, soft-skills training to industry-specific technology training.
Empower your corporate insights with our professional training!
Diverse Corporate Training Programs Offered at 10Bits
Decision making, technical enhancement, problem-solving, analytical thinking, project and time management, etc. are some of the key aspects that corporate training programs target. However, the intent of hiring corporate trainers will vary as per the company's structure and need. And understanding that difference, we have equipped two different forms of training programs;
In-class Training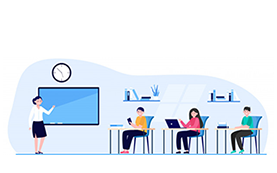 Our experts will present the learnings right at your premises. We can fix an appointment based on your business convenience.
Online Training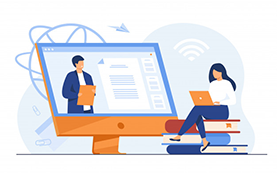 Trainers from 10bits will educate your employees virtually. We have a specific set of activities designed just for online training.
All the corporate training consultants here at 10bits hold years of experience with hands-on coaching and training of employees and workers across the industrial, business, and manufacturing units. Since workforces will differ on multiple parameters, we have some personalized training programs for five diverse and important categories:
Experience World-class corporate training solutions
Personal customer association
 Innovative digital-driven solutions
 Embracing the business agility
 Intuitive and ingenious application software for efficient user interaction
Outcome-driven operational strategies
Our association with clients creates an interactive environment which promotes immersive learning and development.  We have adopted the contemporary learning techniques which provoke cognitive growth and optimistic competition to lead growth.
Advantages with our Corporate Training services
We need to understand your company's visions and principles to design a custom training curriculum that aligns with your objectives and propaganda. We help you with various professional workshops and training sessions that promote performance proficiency of your employees.
Custom learning schedule and curriculum
Creative and interactive solutions for an gripping learning experience
24*7 expert support
Personalized training experience with the latest learning techniques.
Hands-on coaching with industrial guidance
Constant employee assessment and individual growth assistance.
What is Corporate Training?
Corporate training plays a crucial role for businesses to succeed and grow. Organizations implement various corporate training programs to provide employees the opportunity to gain knowledge and develop skills that are required to fulfil organizational objectives. Corporate training companies in USA assist employees to enhance their skill set and enable business success.
Why is Corporate Training needed?
Over the past few years, businesses have evolved completely. From adoption of advanced technology to relying on smart solutions, companies are constantly trying to keep pace with a dynamic business environment. As a result, traditional methods of corporate training has also changed.
Business transformation can be an extremely complex procedure. To successfully fulfil this endeavor, companies need to reorganize their workforce and empower them with new skills. New-age corporate training programs are designed to facilitate such changes. Companies are also relying on corporate training as a constant process for encouraging 'continual learning'. It is also promoting the personal as well as professional growth of companies. With the implementation of corporate training programs in USA, companies are now using learning and development to not only tackle daily challenges but also close skill gaps in employees. This continues to help companies remain relevant in a competitive business arena.
How has Corporate Training changed?
Growing business complexity, rapid digital transformation and the changing nature of workforces have brought about significant changes in corporate training. To ensure effective learning, blended learning models are now being introduced by corporate training consultants.
The workforce in modern companies mostly comprise of millennials who are often equipped with specialized skills. They also have sound technological knowledge and therefore, companies are adopting new methods of training for the millennial professionals. Apart from digital interventions, new-age corporate training programs have also broadened the scope of learning.
What does Blended Learning mean?
Corporate training consultants nowadays prefer blended learning methods to impart knowledge and skills. From instructor-led learning (ILT) the focus has shifted to eLearning platforms with a blend of traditional and modern methods. Therefore, along with classroom training, employees are offered mobile or web based learning platforms. This kind of a blended learning approach keeps the process continuous and offers employees the opportunity to continuously upgrade their skills and knowledge. It plays a critical role in providing employees a competitive edge over others and deeply entrenches a culture of continuous development.
Blended Learning, therefore, is a combination of online learning and traditional classroom learning methods. It makes the training process convenient, engaging and practical, allowing employees to easily adapt these methods to their workplaces.
What are the benefits of Corporate Training for employees?
Corporate training companies in USA develop special programs for different companies. It helps employees to learn specific skills that allow them to complete procedures with great perfection. It also allows them to develop broader skills that are applicable for various organizational roles. From developing communication and leadership skills to taking important decisions, corporate training programs can be immensely useful for employees at all levels. Besides, corporate training serves to ensure personal and organizational growth by identifying skill gaps and encouraging employees to develop a sense of commitment towards the company.
What Makes For A Successful Corporate Training Program
Every employee is gifted and exhibits some degree of value to the organization. They require nurturing to get the best out of their potential. There isn't a perfect training package, but an effective training program will craft a productive workforce as long as it manifests the following:

It defines the challenge
Businesses keep evolving, and there will be a necessity to identify means to grow. If there is a gap between current and desired performance, it requires training. Therefore, it is essential to establish the purpose of the training and how it contributes to the professional growth of your human resources.

It caters to the right people
The training program is tailor-made to serve the employees that require them. It can consist of your IT team, sales team, or the management staff. Hence, it is essential to narrow down the audience and deliver the program to the right employees to preserve time and resources.

Effective management
It is imperative to have a training program manager conducting the orchestra. They develop initiatives and strategies that commit to improving the employees. In addition, a well-structured training program delivers results and tailors to every individual in the organization.

Training aligned towards organizational goals
The training program's objective should directly contribute towards achieving business goals. Likewise, it should be relevant to the current market and the organization's requirements. Therefore, it is imperative to prepare employees about how this training will guide them to contribute to the business's success.

It sets training standards
When there is a benchmark or a standard established in the training program, it opens a path for the employees to pursue. Furthermore, set expectations and continue to control key performance indicators to examine productive outcomes. It measures the value of the program and enhances training effectiveness.

Involvement of superiors
When leaders and management are involved, it increases employee engagement. Nonetheless, having superiors invested in the program brings a good-feel culture and sparks high importance for the training.

Creative delivery
Traditional methods are outdated, and it is time to incorporate the new system of learning. When a corporate training program exhibits creativity and engages employees during the session, it inspires more learning. In addition, an interactive training program yields a higher information retention rate and makes the training experience much more enjoyable.

Post-training support
Even after the training session, employees are still going through a learning curve. When they get ample support from the training guide, it motivates them to start b in their new adventure. Therefore, it is crucial to keep mentoring new employees to apply the concepts acquired from the program to real-life situations.
Types of Corporate Training for employees
Corporate training consultants aim to inculcate soft as well as hard skills in employees
Leadership Development – Developing the leadership skills of employees form an integral part of corporate training sessions. It helps companies to create future-ready employees who can create a clear succession path and initiate change in organizational hierarchies. These programs try to assess individual capacities, analyze leadership behaviors and try to understand the strengths and qualities of an employee.
Personal Productivity/ Time Management – These sessions are designed to create an optimal balance between personal and professional achievements. It concentrates on aspects of attention management, equips employees with detailed workflow management system and provides them information about their job roles and their priorities. It allows employees to efficiently manage their time and enhance productivity without compromising their personal lives.
Customer Service – The success of a business often depends upon its customer service team. It allows companies to connect with clients and fulfil their needs. As a result, corporate training companies in USA focus on customer support teams.
Cultural Diversity/Competency – For companies to succeed in today's world, they need to acknowledge, understand and assimilate cultural differences. It will eventually enable them to offer culturally appropriate services. Accordingly, corporate training consultants try to create awareness about cultural diversity. They impart skills and knowledge in different ways to incorporate Diversity or Sensitivity training.
Emotional Intelligence (EI) – Sessions on EI help employees to channelize their emotions appropriately. It not only helps them to understand their own needs but also allows them develop better relationships. It also facilitates better decision making in personal as well as professional lives.
Employee Engagement – To boost productivity levels, companies aim to ensure employee engagement. It gives employees a sense of purpose, makes them feel special and allows them to enhance their productivity.
Harassment Prevention – Corporate training modules try to make harassment prevention an integral part of their schedule. It educates employees about their rights and helps to prevent such instances within the organization.
Stress Management and Compassion Fatigue – Stress is an extremely common problem at the workplace. Stress management sessions help employees to develop coping mechanisms. Similarly, compassion fatigue occurs when employees feel a lot of tension because of the help received by others. All these can be managed by effective training sessions.
Objectives of Training Programs
Corporate training programs produce efficient employees who are proactive to take on significant responsibilities. It is imperative to map out objectives when scheduling a training program. Hence, this is what it should comprise of:

Provide knowledge to the employees
Employees must acquire sufficient knowledge on how to do their tasks and the company policies, procedures, etc. In addition, the training program should look to educate employees about the working culture and what is expected of them.

Enhance the employee's productivity
The training should prepare employees to take on their tasks on the front foot. Using acquired information and applying the concepts in practical situations, employees will ensure efficiency in their work. Therefore, it yields work productivity and achieves organizational goals.

Upskill employees
It provides employees an opportunity to master their skills and acquire new techniques. Every individual holds the potential to grow when you provide them with the right tools and training. In addition, it molds the right attitude for employees to continue learning and develop better skills. Hence, improving their skills will enhance their efficiency and grow to be an asset to the organization.

Motivate employees and retain them
Providing valuable training to employees motivates them to execute their tasks efficiently. It uplifts the morale and working environment in the organization. Therefore, this minimizes staff turnover and encourages employees to stay with the company.

Discover leaders
An effective training program elevates the employee to another level and takes on higher responsibilities. Furthermore, it encourages corporate training consultants to draw out leadership traits among employees. Hence, it proves beneficial when doing succession planning and promoting promising employees in the upper management.
Preserve resources
A well-trained employee ensures all resources are used efficiently and contributes to a positive result. Likewise, training programs provide insights and educate employees to use their working tools well. In addition, it teaches them to leverage what they hold and yield favorable output for the organization.

Stabilize the organization
Training new employees is equivalent to adapting them into your company culture. When employees know what is expected of them, this brings stability to the organizational structure. Therefore, it brings harmony when the workflow runs smoothly, and business processes stay consistent.

Preparing for change
Sometimes, you need to prepare employees to facilitate organizational change. Hence, it is imperative to train them to prepare for uncertainty. It ensures everyone is on the same page and is ready to adapt to the dynamic work environment.
The Proven 5-Step Approach of 10bits
DEFINE THE SCOPE – At 10bits we are concerned about the development of each and every team member. We will help to identify team members, at all levels, that require professional development
CREATE A PLAN – Depending on your organizational goals we will collaborate with you to design and develop customized training programs
DETERMINE TRAINING & DELIVERY – To fulfil your goals, we will assist you to select corporate training programs that are perfectly suited to your team's needs. Accordingly, schedules will be created and our corporate training consultants will let you know when, how and where the training programs will be implemented.
DELIVER PRIVATE PROGRAM – Our outstanding corporate training consultants are trained to offer the best programs for your organization. We strive to impart knowledge through a perfect blend of practical and theoretical knowledge.
MEASURE SUCCESS – After completing the corporate training programs, our team will evaluate its success and try to address additional issues. We will also assist you to adopt the newly-learned concepts and implement it in real-life situations.
How to Find the Right Corporate Training Partner?
Finding the right training partner for your employees is of utmost importance. The best way to ensure that you have hired the right corporate training partner will be to check the following-
The faculty-

There are many companies across the globe that provide IT training, however, if the training partner does not have the right kind of faculty, then the entire exercise becomes futile. Ensure that the faculty of your training partner are subject matter experts in their respective domains.

Success rate of the participants-

Most companies provide their employees with training on new technologies to help them keep up with the ever-changing world of technology. However, most of those trainings remain within the confines of the training rooms.

If you check with your employees after attending any training program with us, you will find them using it hands-on.

Budget– Training is a huge cost to any organization and if the return on investment is not achieved, then it is a complete waste. We customize training modules as per your requirement and ensure that it does not cross your budget.
Ease of attending– Currently the entire world has moved to a hybrid mode. We offer training programs online as well as offline. Your employees can choose the mode which suits their requirements.
Why 10 bits for Corporate Training?
10 bits has carved a name for itself in the industry and the glowing testimonials on our website will tell you about our success rate. We have hands-on experience in the following domains-
Application development

Project Management

Corporate training in .net technologies, java, DevOps, Performance Testing and IOS.

IT consulting

Cloud solutions

Staff augmentation
Why Do Clients Call Us Unique?
Our clients call us unique because we collaborate with them extensively to find IT solutions which are just right for their setup. Our futuristic approach and the continuous innovation in Information and Technology have empowered many organizations in process improvement (PI) and embracing solutions which will be relevant in the days to come.
Why Choose Us?
We offer the best IT solutions at the most reasonable prices. Our success rate with our current clients makes us win more business from the same companies and the newer ones just get added to our bouquet.
Every time new technologies appear, the companies need to train their existing workforce to ensure they are aware of it. Our state-of-the art training programs will ensure that your employees have the right skill sets to achieve higher productivity, profitability, sales, market share, and customer retention.
Empower your employees to witness your business transform!
The Industries We Serve
FAQs
1. What is Corporate Training?
Today's business demands highly proficient leaders. But, not all companies have an internal pool of competent staff. To impart industry specific training and develop certain skills, companies opt for corporate training facilities. It helps to groom the workforce and enables organizations to fulfil various goals.
2. How to train my employees better?
If you are trying to train your employees, get in touch with 10bits. With our collaborative and strategic approach, you can rest assured about receiving the best corporate training. Our modules are fun and interactive, keeping in mind the need to promote cognitive growth and engaging behavior. The outcome driven corporate training programs offered by 10bits are suitable for different industries, ranging from healthcare and telecommunications to banking and finance.
3. How to get started with corporate training?
To start corporate training, you need to hire corporate training consultants. They will try to understand your overall expectations and training goals. Accordingly, modules will be created for the workforce and depending on specific needs, different types of skills and knowledge will be imparted. You also need to identify areas of interest and the particular teams that need to be trained. Based on these parameters, corporate training programs can be developed.
4. Why should companies train their employees?
Companies must train their employees to create a future-ready workforce. It helps employees to be aware of technical, managerial, conceptual as well as human skills that are necessary for the organization. It aids their problem solving abilities and allows them to take important decisions. Besides, it allows employees to develop new skills that helps them to stay relevant and competitive in an extremely challenging business arena. Employees also become aware of their commitments to the organization. It helps them to develop ethics and values that are attuned to the company culture and thereby motivates them to fulfil organizational goals.
5. What are the benefits of corporate training?
Corporate training helps to identify the training needs of the workforce. It imparts role-specific skills and knowledge that enhance efficiency and productivity. It also empowers employees to easily solve problems and display leadership skills. Besides, it is an excellent tool for creating awareness about the organization's strategic goals and objectives. This allows employees to familiarize themselves with the organizational culture and remain motivated to fulfil professional as well as personal aspirations.
6. What are the basics of a corporate training program?
Corporate training programs focus on various areas of development. It is a comprehensive module that imparts skills related to leadership, time management, customer service and productivity. Along with classroom sessions, online learning platforms are also utilized to impart skills and knowledge.
7. Why is corporate training important for a business?
Businesses can grow and succeed with corporate training. It not only enhances the skills and knowledge of employees but also helps to ensure optimum utilization of internal resources. It makes succession planning easier, identify deficiencies in the workforce and adapt processes to new-age developments. It therefore, adds a competitive edge to a business.
8. How to find the best corporate training company?
The best corporate training company will offer customized solutions based on your specific needs. They should personally engage with your employees and aim to offer an immersive training experience. Apart from imparting soft and hard skills, they should also prioritize organizational goals. Leading corporate training companies in USA also offer industry-specific technology training.
9. Why is corporate training required for any organization?
Corporate training is essential for developing soft and hard skills. It allows organizations to keep pace with a rapidly changing business environment. Training sessions help employees to stay abreast with latest trends in the industry and therefore, makes an organization future ready and relevant. It also keeps employees motivated, increases their efficiency and builds a strong corporate culture. These training modules also act as a catalyst for learning. Through blended learning approaches, it increases organizational competence and ensures implementation of best solutions.
10. Where can I get the best corporate training on soft skills?
10bits is one of the most renowned corporate training companies in USA. We can provide your employees with the best corporate training on soft skills to effectively enhance the productivity of your workforce.
Our Clients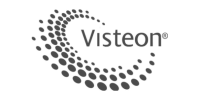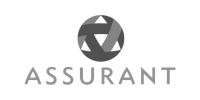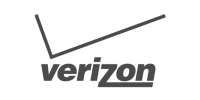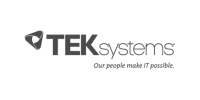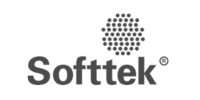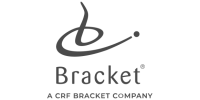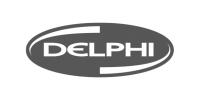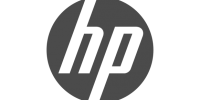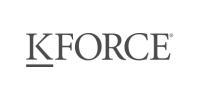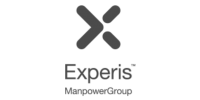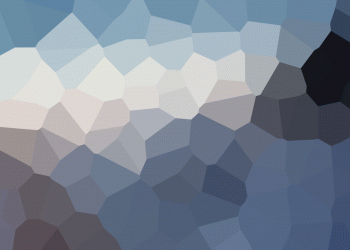 We are a full service business development group – we build strategies and systems.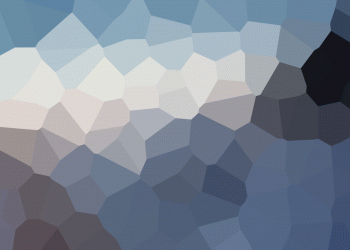 Rapid solutions to the most complex business challenges with cooperative process-driven.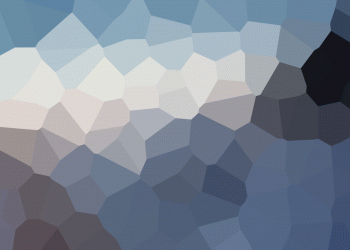 A solution is proposed, from here you can action the plan with just outline assistance.