October 6, 2021
Posted by:

10bits_mexican

Category:

Application Development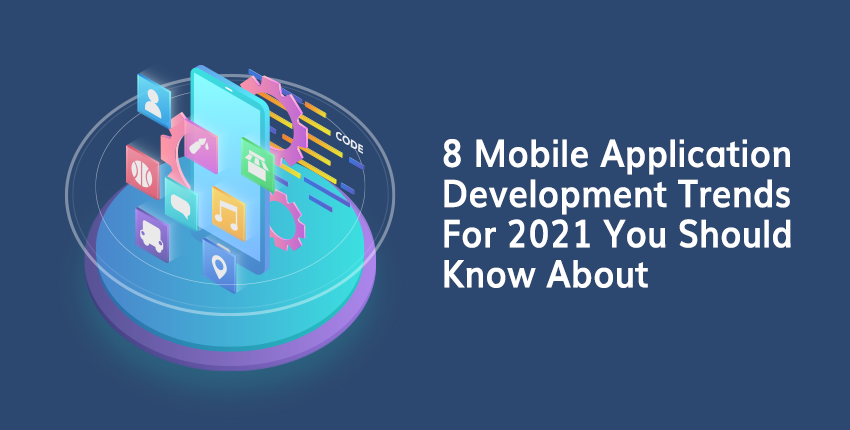 This is the year that belongs to mobile apps. 2021 has already seen a lot of growth in the mobile app industry with more people having access to the latest technologies than ever before. Mobile app development services in USA will experience a peak where most businesses that take themselves seriously will have apps.
Some of the most important mobile app trends you should know about in 2021 are as follows:
AI And Machine Learning
Artificial Intelligence is perhaps the most important of all the trends out there this year. AI can be sued in a variety of ways and it is already being used. For example, some apps use AI technology to show how a person will look like 10, 20, or 30 years later. This is nothing but machine learning! A good software development company in USA can use mobile apps to get the traffic it needs for a client business by the smart usage of this technology.
Wearable App Integration
When talking about mobile app future trends, wearable technology is something that cannot be ignored. Wearable app integration is a critical piece of technology that allows users to actually wear technology. Apple Watch has the signature device for this technology trend and you can expect many other software development companies to bite the bullet and invest in it.
Blockchain App Development
The blockchain market is well and truly alive and is expected to grow exponentially. This is one of the mobile app development trends that has taken the world by storm with its development intensity. Whether it is data protection, currency trading, or e-commerce businesses, this is a trend that will see a lot of growth this year and the next. However, it is important to learn that if the blockchain technology trend interests you, and you want to implement it in your business, you can't do it without trading and payment options in the app.
On-demand App Development
Think Uber. It was the first company that offered the mobile app development trends to do with on-demand service to customers who wanted to catch a ride. Whether it is food, hospitality, travel, healthcare, or beauty, on-demand apps are all the rage.
Chatbots
Chatbots are one of the top Android app development trends. It is the way smart businesses behave. Now, most people don't like making the effort to place a call to a company if they can simply send a message and receive an answer. Chatbots make it possible.
AR And VR
The Augmented Reality and Virtual Reality market for apps has increased by leaps and bounds. Realistic gaming, real-life maps, and navigation are just of the top things that come to mind when talking about AR and VR. There are multiple ways apps use them.
Beacon Technology
If you want to interact with customers in real-time, then Beacon technology is great for the purpose. This is something mobile app development services in USA develop for retail outlets who want to interact with customers when they are within the business premises.
Folding Display
Remember the folding phones of yore? Well, the folding display is the trend that everyone is talking about! Smartphones with the folding display maybe just are one of the mobile app development trends that are going to last.
Conclusion
If you are looking for the best software development company in USA, call 10 Bits at the phone number +1 972-833-7455 today. They are the leading providers of all things apps and they can help you get on the trend for your business benefits!