When the market pressure increases for the product delivery and service requirement, with a unified rise in the Quality expectation, we help you to withstand the beat with our exceptional team of IT experts. We assist you in creating more value for your industry through our expertise and profundity in the trade.
Our long-term association with various realms of the IT sector has helped us to grow as experts in each industry, creating exceptional delivery value to our clients. As a leading staff augmentation company in USA, we understand that each of your potential challenges needs, technically competent staff and we thrive to deliver you the support each and every time.
What is IT Staff Augmentation?
Staff augmentation is a flexible and scalable outsourcing tactic that enables businesses to hire tech talent globally and manage them directly. It is a special service designed to beef up your team on an on-demand basis. This enables businesses to immediately find the best and most suitable candidates to fill in temporary positions that boost the efficiency of project development.
IT staff augmentation is a highly useful strategy that enables companies around the world to reach their business goals quickly and more cost-efficiently. Leveraging additional manpower, organizations can easily sidestep hurdles related to recruiting, sourcing, and retaining skilled IT engineers.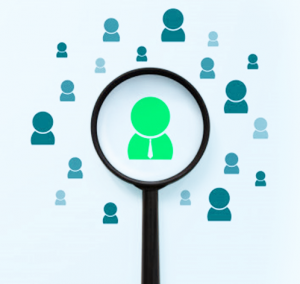 Pros & Cons of IT Staffing
Pros
IT staff augmentation is the best solution when a project requires a specific skill set that your existing employees do not have. It is even more beneficial if those skills won't be necessary in the long run.
Staff augmentation company in USA makes the hiring process very easy. Once you understand your company's needs, you can quickly choose from a portfolio of candidates that are the best match for your project.
You get well-informed professionals who possess profound knowledge of the subject. They can easily straighten out any project road bumps and reduce downtime with their deep understanding of the project development process.
Staff augmentation enables businesses to quickly and efficiently scale resources in any direction on demand. It helps to add resources when needed and even scales down the size of the workforce without any impact on direct hires.
Cons
No institutional knowledge
Certain projects require a degree of historical knowledge that only existing employees possess. So someone may need to coordinate and ramp up the new teammates.
Dependency on internal processes
Many times, internal processes are the greatest bottleneck. Flawed and inefficient internal processes may extend negative effects to the outsourced staffing solutions.
Engaging new teams and getting them on-board requires additional time and effort. Also, adapting to working with extended teams may take some time.
Advantages with our Staff Augmentation services
As your business grows, the need for technology experts who are flexible with the changing technical topology is needed. We closely understand your requirement and provide you with everything that helps you overcome the technical challenges and staffing constraints to lead you to business acceleration.

Instant access to the
expert talent hub

Reduced recruitment
overhead

Reduced staff training
cost

Highly trained resources with
the latest technology and
domain experience

Easy business scaling
for the wavering market
trends

Promised business
transformation with more
prowess staff
Some of the noteworthy benefits of our IT staff augmentation services are as follows:
The staff augmentation model offers complete flexibility to scale up your team size for the amount of time you need. At 10bits, we provide staffing for the period that suits your requirements, i.e. a couple of days, weeks, or months at a time.
Our augmentation services as a leading staff augmentation company in USA are highly scalable. From hiring a particular individual to fill in a specific position to recruiting multiple talents for a project, we help you get the job done.
If your business is experiencing a skill gap, our staff augmentation services can help. We work with industry-certified experts who can fit in your team, precisely where you want them to.
The working model of the staff augmentation company in USA model helps you save money on recruiting and onboarding team members. You only need to pay for the staffing time you use, thereby diminishing your staff expenditures and improving your ROI.
Efficient use of resources
By choosing highly skilled team members, you can reduce the time required for staff administration. This frees up your vital resources that can be deployed elsewhere within your company for enhanced efficiency.
The Difference between Staff Augmentation & Dedicated Teams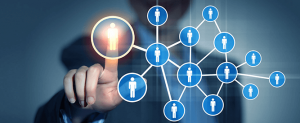 Staff augmentation
This is an outsourcing strategy where we help you hire out one or more staff personnel to join your team for a specific project. It is an ideal solution when you already have an in-house IT team and only needs to fill in possible skill-related gaps. This solution is typically available on a project-by-project basis and highly scalable, depending on your project needs.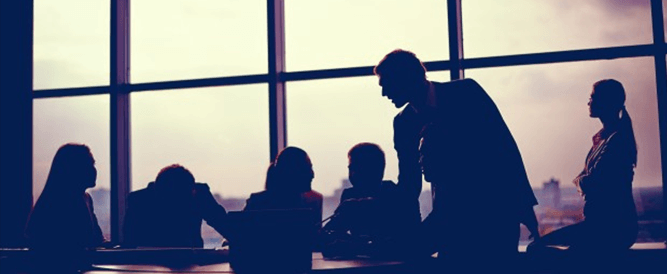 Dedicated teams
Outsourcing dedicated teams give you unrestrained access to various skill sets and positions to fulfill your business's differing needs. With this model, you can find customized staffing solutions that precisely meet the requirements of your company as well as match your budget.
Steps to Prepare for IT Staff Augmentation
1
Working with The Right Partner
You must select a reliable and experienced IT staff augmentation service provider to get access to talented and skilled subject matter experts.
2
Choosing the Outsourcing Model That Works For You
Every outsourcing model has its own pros and cons. You must carefully evaluate and choose the one that matches your business needs.
3
Define Expectations from The Start
Defining job responsibilities to every member ensures a smooth operation. Both offshore and in-house developers should understand the core objectives of the project and their role in achieving them.
3

Prioritize Communication

It is crucial to openly communicate when augmenting new employees. Deploy efficient project management and team collaboration tools to ensure a congenial work environment.
5
What Happens Next?
You must talk with your chosen service provider to find a future course of action. This will ensure seamless services.
What to Look for In Your Software Development Partner
Their workflow processes should be smooth, transparent, and consistent with effective communication.
The safety protocols and standardized procedures followed.
Their team of IT engineers. Make sure they are skilled and certified.
Their proficiency in the English language.
Their ability to offer services across different time zones.
Their software development models. They should work with Agile and Scrum methodologies.
Common Misconceptions
Regarding IT Staff Augmentation
IT Staffing reduce cost
This is not necessarily true. IT staff augmentation may or may not help to reduce cost but it definitely helps you acquire the best talent in the industry.
IT Staffing increase cost
In most cases, the augmented staff is hired from places where the cost of labour is low. Also, by hiring these professionals, you can save a lot of money on overheads, such as salaries, health insurance, etc.
Staff augmentation is the same as software outsourcing
The two are very different. Staff augmentation company in USA helps you beef up your IT team to complete a specific project whereas software outsourcing transfers the entire workload to a vendor organization.
Why Our IT Staffing Services?

Dedicated team
We have a dedicated team of expert IT professionals who are assigned to a single project only.

24/7 Recruitment Process
Our recruitment process is highly consistent and steadfast that ensures hiring the best talent only.

Maintain Oversight & Control
Our skilled engineers quickly adapt to your business processes and take an active part in your team's day-to-day activities.

Save Time
With us, you can quickly hire a dependable and knowledgeable team who can start working on your project immediately.

Expertise
All our IT engineers are subject matter experts who possess deep knowledge and expertise in their specific field.
Why Do Clients Call Us Unique?
Our clients call us unique because we collaborate with them extensively to find IT solutions which are just right for their setup. Our futuristic approach and the continuous innovation in Information and Technology have empowered many organizations in process improvement (PI) and embracing solutions which will be relevant in the days to come.
Why Choose Us?
We offer the best IT solutions at the most reasonable prices. Our success rate with our current clients makes us win more business from the same companies and the newer ones just get added to our bouquet.

Every time new technologies appear, the companies need to train their existing workforce to ensure they are aware of it. Our state-of-the art training programs will ensure that your employees have the right skill sets to achieve higher productivity, profitability, sales, market share, and customer retention.
FAQ's
1. What is IT Staff Augmentation?
IT staff augmentation is the process of hiring talented professionals around the globe using a flexible outsourcing strategy. The present team of expertise is first evaluated and then the right skills are employed.
2. Why choose staff augmentation?
You can choose staff augmentation for the many benefits of flexibility, higher talent search, global skill connect, and ease of scalability.
3. How does the staff augmentation process work?
The staff augmentation process begins by first evaluating the number and type of skills necessary for the organization. Then, a few ideal staff augmentation companies are chosen to help the business get the best talents from various places globally.
4. How to implement staff augmentation for your business?
You can implement staff augmentation for your business by identifying the skill gap in your company as well as ensure projects have a clearly fixed deadline. Also, the skills, roles, and responsibilities must be properly mentioned or documented.
5. What are the benefits of IT Staff Augmentation?
IT staff augmentation services will give you the benefits of scalability, flexibility, time-saving, affordability, talent connect and also offers your business an objective perspective overall.
6. What is the difference between IT consulting and IT staffing?
The key difference between IT consulting and IT staffing lies in the nature of work. While IT consulting brings in new skills and talents to a company, IT staffing is majorly done for expanding or extending their present employees, to fill the skill gap.
7. What is the difference between staff augmentation and managed services?
Staff augmentation is more of a project-specific approach, while managed services are ongoing procedures. The pricing is based on the results in the managed services, while staff augmentation structures price based on hourly or pre-resource timings.
8. Is Staff Augmentation the right choice for your business?
Staff augmentation is the right choice for your business if you wish to take your organization to the next level, make it much more competitive in the industry, and want to increase its talent pool through international platforms. Contact our staff augmentation company in the USA to get more information on the same.
9. How to manage staff transition during outsourcing?
You can manage staff transition during outsourcing by assessing if the transferred staff is crucial to your business continuity or not. Then other factors such as compensation, lock-in period, etc. are also evaluated later.
Our Clients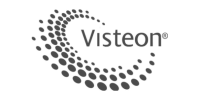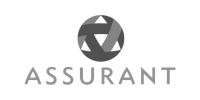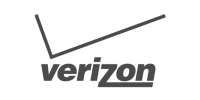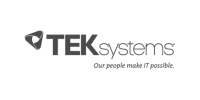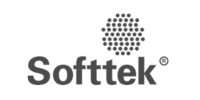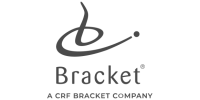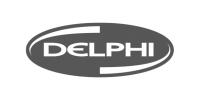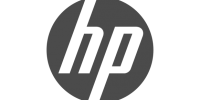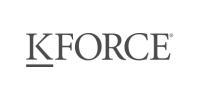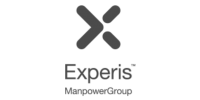 IT Staff Augmentation Blogs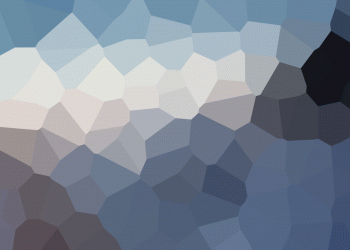 We are a full service business development group – we build strategies and systems.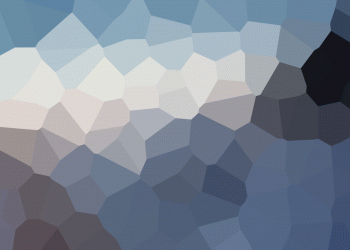 Rapid solutions to the most complex business challenges with cooperative process-driven.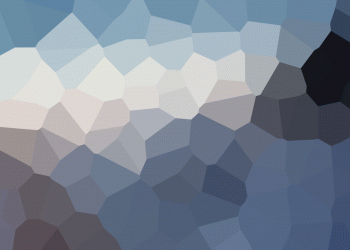 A solution is proposed, from here you can action the plan with just outline assistance.