Payroll Solutions and Services in USA
We bring comprehensive payroll solutions developed by our experts that is designed
to be easier and faster to use. 10 Bits provide customized and industry specific
payroll solutions for companies like small-sized, medium and large businesses.
About 10Bits Payroll Service Provider
When it comes to payroll, it is best to choose a payroll service provider that specializes in the needs of small as well as large businesses. A payroll service provider should be able to handle your entire payroll, including tax filing. It should also offer multiple payment options, different wage rates, garnishment payments, and PTO management, as well as workers' compensation administration and unemployment insurance. It should also offer detailed payroll reports and should be easy to use.
Before choosing a payroll service provider, make sure you understand how much the services will cost. Payroll providers charge based on the number of employees they serve. You can also compare providers based on independent analyst reports and customer reviews. 
There are many payroll solutions available on the market. However, it's crucial to choose the right one for your specific business needs. You should avoid a payroll solution that doesn't work with your current payroll software or doesn't offer the level of customization that you need. You must choose a payroll service provider that is easy to use and one that allows you to add or remove employees with ease.
10Bits is a software development and IT consulting company that has decades of experience helping organizations drive growth. The company delivers high-quality software and business payroll solutions in USA. Its services include IT staff augmentation, corporate training programs, application maintenance programs, and project management. 10Bits uses the highest encryption standards possible, including the Advanced Encryption Standard, to protect your data from unauthorized access.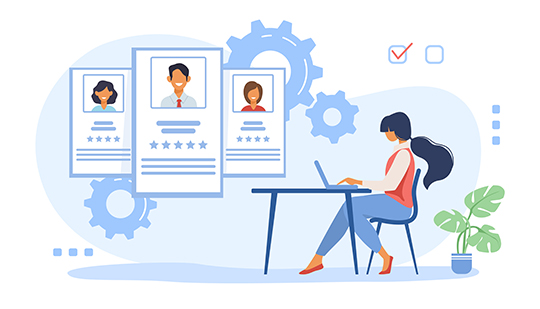 Diverse Payroll Services Offered at 10Bits
One of the most important factors to consider when selecting payroll processing companies in USA is the size of the company. The following are some of the options available to you. Whether you are a small business owner or run a large enterprise, you'll want to consider the diverse payroll services offered by 10Bits.
Small Business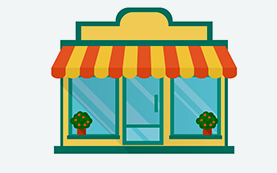 If you have a small business, you can benefit from the diverse payroll services offered at 10Bits. 10Bits' payroll services are customized as per the client's requirement. This best payroll services for small business offers many advantages, including maintaining payroll tax rates, tax liability tracking and year-end filing. 
Mid-sized Business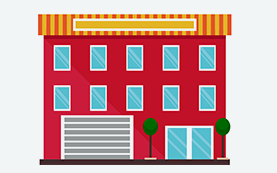 When selecting a payroll service for your business, be sure to select one that offers comprehensive services to meet your needs. While there are many payroll services available on the market, not all of them offer the same level of service or customized solutions. When choosing a payroll service, convenience should be your primary concern. 10Bits payroll management solutions offer a complete solution for mid-sized organizations.
Large Business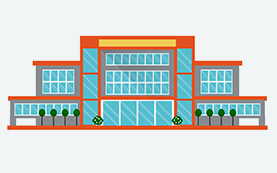 10Bits offers a range of payroll services in USA for large businesses. The company offers a comprehensive payroll solution along with HR tools, recruiting and onboarding solutions, and talent optimization tools. Therefore, it is a great choice for large businesses that want to integrate payroll, HR, and technology as one point solution. 
Features of Our Payroll Solutions
There are several companies that offer payroll services in the market today. It becomes difficult to choose a company that offers the best services while you focus on your core competencies. We have enlisted a few salient features of the solutions we offer to help our clients make a decision.
Employee Experience – An employee-centric approach to payroll is essential to employee satisfaction. A seamless payroll process is a key part of an employee's experience, and a low error rate is essential to a positive experience. Employee engagement and productivity go hand-in-hand. A good payroll process ensures accurate payment and minimizes errors. We assure seamless and positive engagement with every employee right from initial onboarding to their final off-boarding.
 Compliant and Efficient – Onboarding new employees is a complex and time-consuming process for companies. With us, the companies can get a buffer as we have effective and robust processes in place that will make the onboarding journey pleasant for the employees and less burdensome for the companies. We make sure all the formalities and compliances are met.
 Visibility – As a business owner, you want to minimize time and cost while improving the efficiency and accuracy of payroll processes. To achieve this, our payroll solution is integrated with other enterprise systems, such as HRIS and finance solutions. We can assure the businesses that our services are compliant with your company's existing solutions at competitive market rates.
 Strong Team – If you're looking for a payroll solution that helps you manage your entire workforce, try 10Bits. We have a team of experienced labour attorneys with strong work ethics and unique and different approaches to the client's workforce. We understand that every business is different, and so is the approach we take, depending on the type of the business.
Knowledgeable – 10Bits team possesses a thorough and comprehensive knowledge of the Fair Labor and Standards Act (FLSA) and the IRS' Categories of Evidence. Armed with knowledge, our team supports businesses every step of the way. We also provide different ways for you to compare your business practices with those of other users. In addition, we periodically add, remove, or modify features and tools that improve your experience with the services.
Advantages of Getting Payroll Service and Solutions at 10Bits
If you're looking for a payroll service and solution provider, you've probably come across a few reputable companies. Payroll services can range from simple to complex, depending on the company. Here are some benefits to consider when choosing 10Bits.
AccountabilityAccountability – is an important consideration, especially if you're not experienced in payroll. It is easy to make a wrong choice when you don't do your due diligence. We make sure you don't falter.
Fully linked databasesWhen – choosing the right payroll service, you may want one that is easy to use and coordinates with other tools you use. Our payroll solutions are responsive to problems and requests. Our service offers pre-built reports, which you can customize for specific needs. We also provide custom reports, which you can use to track key data about your employees.
Ease of use -Payroll software can be difficult to manage, especially if it has many features, but the 10Bits solution is a cloud-based alternative that is easy to use and provides an intuitive interface. The service works with a variety of human resources management systems and offers the functionality to meet the needs of both small and large businesses. Its flexibility also means that you can integrate it with other business systems and ensure the accuracy of data and processes.
Cost Effectiveness -Compared with manual payroll processing, you can expect 10Bits to process payroll much faster and with greater accuracy at affordable rates. 10Bits solutions are mobile-friendly and include integrated services. They also allow you to manage your employees' time, access and review payroll data and generate customized reports for each employee.
Data security -If you're looking for a payroll company that will take data security seriously, you've come to the right place. 10Bits can handle all of your payroll needs without compromising the integrity of the data. And, thanks to our team of experts, you can count on 100% uptime. If your company isn't already using 10Bits for payroll, contact us today.
Increased productivity -Getting the right payroll service from a company like 10Bits will increase your productivity at work. Employees can focus on the core competencies as we handle all the non-core aspects of the business.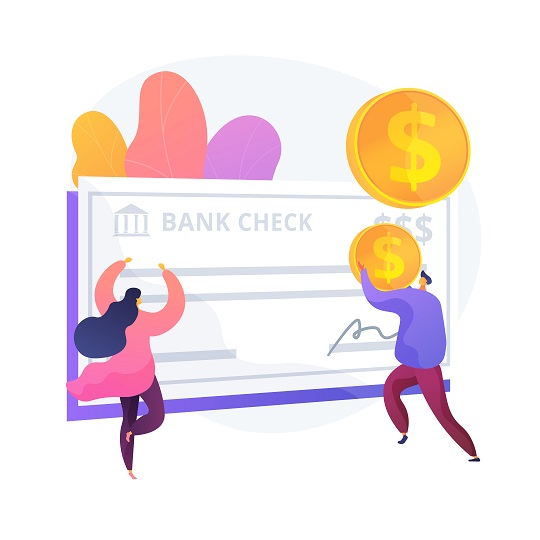 How to Find the Right Payroll Services?
There are several factors you should take into account when choosing a payroll service. Some of them include reputation, ease of use, cost, and extra services. It is important to understand the pros and cons of each one before choosing one. This way, you won't be left wondering if you've made the right choice. Fortunately, there are several things you can do to make the selection process easier.
Convenience: When selecting payroll services, you'll want to make sure that you can find a company that's affordable, reliable, and has a reputation for excellence. A service provider may require a contract, or they may charge by the pay period or month. However, remember that not all businesses are created equal, so the services offered should be tailored to your needs. In some cases, convenience may be more important than cost, so it's important to find one with a good track record.
Cost:The cost of payroll services can vary depending on the features and functions you need. Some providers charge a flat monthly fee, while others charge a per-pay period fee. The amount you pay will also depend on how many employees you have and how often you run payroll. However, a payroll service provider can help you avoid a lot of hassle by providing you with all the necessary information and data.
Reputation: A reputable payroll service should be easy to use and responsive to issues. A company with a good reputation and track record will save you the headaches of downtime or fear of data security. You can concentrate on revenue generation while the service providers take care of the other aspects.
Multihoming: There are a few important things you need to consider when finding the right payroll services for your business. First and foremost, the company should offer various services and features. It is a good idea to find a payroll service that offers multiple payment methods, including government and unemployment insurance. Another important consideration is the reporting systems offered by the payroll company and the alerts must help to keep track of significant changes in your payroll process.
Why 10Bits For Payroll Services?
For payroll service users, ease of use is of the utmost importance. Not only does the 10Bits platform help administrators, but it also aids new employees by streamlining the onboarding process, saving both time and money for both parties. The services offer time-tracking functionality, easy administration, and employee access. All of these factors help make 10Bits a good choice for companies. Furthermore, it is user-friendly and easy to navigate. Whether you're a budding entrepreneur or an established company, payroll services are an essential part of daily operations.
Customer Service – When choosing a payroll service, customer support is essential. Not only is the service able to accommodate a wide variety of pay structures, but it also provides 24/7 support. It is easy to contact the company through telephone, email, or live chat.
Pricing – When looking for payroll solutions, it is important to consider the pricing model for the payroll solution. 10Bits offers competitive pricing with comprehensive solutions.
User Interface – With pre-built reports and the ability to build custom reports, you'll have a quick overview of your business's financial situation. 10Bits Payroll services are easy to use. It also features cloud-based storage of payment records. Small business owners can easily handle payroll using the software's intuitive interface.
Dashboard – The payroll dashboard gives you an overview of your employees' paid time and other information. It also integrates into mobile devices. You can access the payroll dashboard from anywhere, on any device, with just a few clicks. The payroll solutions also include built-in time tracking, a feature to create paid time off, and comprehensive reporting features. It is compatible with all major payment methods.
Integrations – One of 10Bits Payroll's unique features is its ability to integrate with other software solutions. It also works with the most popular HR software solutions. Using payroll solutions is more efficient and effective for employers, and it helps improve the overall employee experience.
Conclusion
When selecting a payroll service, you should think about a number of factors, including ease of use and responsiveness to problems. This service should be able to handle the most common payroll tasks, such as calculating employees' tax liabilities and preparing annual reports. It should also allow you to generate reports quickly, whether they be pre-built or custom-built. If you are unfamiliar with payroll, 10bits may be right for you.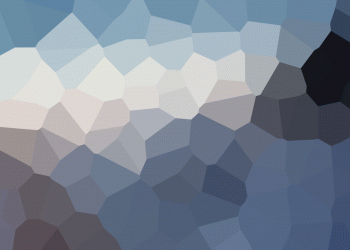 We are a full service business development group – we build strategies and systems.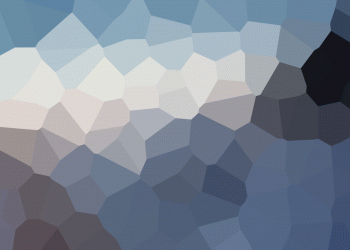 Rapid solutions to the most complex business challenges with cooperative process-driven.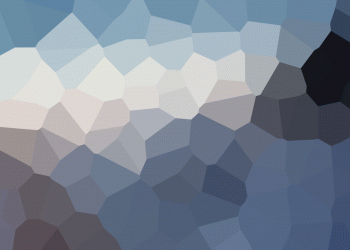 A solution is proposed, from here you can action the plan with just outline assistance.
FAQs
1. Can I Do Payroll Myself?
If you are the sole owner of your business, you might be wondering if you can do payroll yourself. You should consider the fact that processing payroll yourself can be time-consuming and prone to errors. In addition to ensuring accuracy, a payroll service will also handle all the important paperwork, such as completing Form W-4s and finding Employer Identification Numbers for each employee. The best payroll services for small business also handle the filing of state taxes and reporting of new hires, reducing your risk of error. Some full-service providers can even offer online payroll processing.
2. How Do I Choose a Payroll Company?
It is important to consider the size of your business when choosing a payroll company, as large companies will typically need more features and benefits than small businesses. In addition, large companies will also want to ensure compliance with state and federal regulations. When choosing payroll management solutions, check their references. Check to see if they provide testimonials, tutorials, or both. Ask if they offer support when you have questions. Do they respond to calls promptly? Does their service cover all areas of payroll? Does the company keep up with changes in the market? You should also consider the cost and the level of service of the company. Pricing is another important factor to consider when selecting a payroll provider. Payroll providers should clearly outline their pricing policies on their websites.
3. What Is the Best Payroll Service for My Business?
If you're looking for good payroll services in USA, the 10Bits is here to fulfil your business requirements. We make the process of setting up payroll simple and fully automated while also allowing you to add custom fields to your reports. You can choose from multiple packages, each with its own benefits and features.
4. How Much Does Payroll Cost for Businesses?
A business's payroll expenses vary greatly. The amount you spend will depend on the size of your company and your industry. Keeping this in mind will help you decide which payroll solutions in USA are best for your needs. If your payroll department is overworked, cutting your expenses may be a good option. In addition to cutting down the workload, payroll management can help you save money.
5. When Are Payroll Taxes Withdrawn?
Generally, payroll taxes are not paid until the employee receives his or her paycheck. Employers are required to deposit these taxes quarterly. The amount of payroll tax is usually determined by the size of the business and its payroll processing frequency. Ideally, payroll taxes are deposited once a month. However, the process of payroll processing can take up to five days.
6. Do I Need a Payroll Service for My Business?
First, consider your budget. Although payroll processing companies in USA may be costly, they can help you save a lot of time and reduce your risks. Even if you decide to handle payroll on your own, you should be aware that errors and missed deadlines will end up costing you more money than hiring a payroll service. It's best to find a reliable service with a good reputation. The costs associated with hiring a payroll service are well worth it.
7. Will I always be able to access my data?
Are you worried about the security of your personal information? Do you think that third parties may have access to it? While your information may be secure with most providers, you can still access it. In addition, you can always request that your data be deleted or corrected.
8. How will you secure my data?
When choosing a payroll service, choose one with sophisticated security measures. This means firewalls, passwords, and encryption. You can even restrict remote and external access to your payroll data. A payroll provider should also use encrypted emails and cloud storage. To avoid security breaches, ensure that your service provider has the latest security features, such as encryption.