November 25, 2021
Posted by:

10bits_mexican

Category:

Staff Augmentation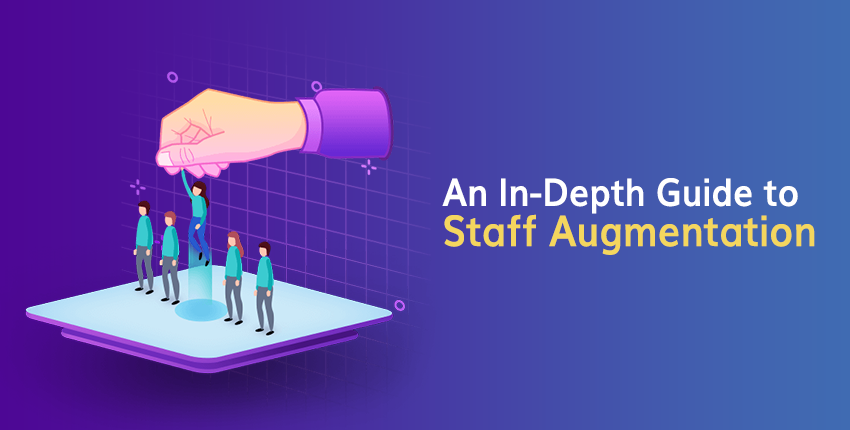 What happens when you have a task at hand and do not have employees with the relevant skill to deliver the task? You will hire! But not in a permanent position. This is what staff augmentation services are all about in a nutshell. More details about this effective strategy of conducting businesses is in the following section.
What is Staff Augmentation?
Staff augmentation refers to the process of hiring professionals from an outsourcing company to work on a certain project. The professionals are hired on a contractual basis. This includes freelancers as well.
Staff augmentation provides a boon to the workforce of the hiring company. It allows employers to allocate dedicated resources to a project without making changes to the existing workflow dealt by in-house employees. As there are a certain number of professionals working on the project, the chances of missing deadlines is reduced greatly. The work efficiency also manifolds.
Staff Augmentation Business Model
Staff augmentation is the temporary inclusion of professionals to a company's in-house team. It can be done for various reasons. For instance, if you have a short-term project that has a tight deadline, hiring new employees in a permanent position would be unnecessary. You can ask the existing resources to work on the project but they may lack the technical skill required for the project. Or, they may be occupied with other projects. In situations like this, staff augmentation plays a significant role.
Through staff augmentation, you can hire experts to deliver your project within the stipulated time. Staff augmentation companies take care of staff selection based on the skill sets required for the task and the competency and prior experience of the employee. You only need to conduct the final selection process and provide the expert with the contract. The contract shall specify the time required for the project along with other details. Once the work is delivered, the contract comes to an end.
Types of IT Staff Augmentation Services
Short-term staff augmentation – this is opted for when you have a project that is expected to finish off within a few weeks or months. Alternatively, you may have a long-term project but require specific skills for working on some aspects of the project. You would not need those skills later on. In situations like this, short-term staff augmentation will help serve your purpose better.
Long-Term Staff Augmentation – This service comes to picture when you need experts to work on a project for 6 months or more. As staff augmentation is cheaper than working with in-house resources, you would save a considerable amount of money by working with the hired professionals.
Commodity Based – These are augmentation that occurs with workers who need not to have specific skill sets for the project. That is, you need more resources for your work but can operate with professionals with general skills. This is suitable for tasks such as retail or basic manual jobs.
Skill Based – This staff augmentation process requires personnel with specific skills to work on the project. However, there is no requirement for a high level of expertise. Individuals with a fair knowledge on the domain can get selected for working on the related project. You can think of tasks like clerical and copywriting as suitable for skill-based augmentation.
Highly Skilled – This is an augmentation process that requires professionals with great skills to be able to take up the project. This means professionals who have sufficient training on the domain along with experience of resolving complex issues are suitable for the task. This may include tasks such as building software, conducting tests, and the likes.
Checkpoints for Hiring Best Staff Augmentation Services
Know Your Business Needs – You need to determine your staffing needs before you can start looking for one. Identifying the kind of resources you need for your business growth will ease the process of selecting the experts.
Research About the Staff Augmentation Company – Know the work history of the augmentation company before you partner with it. You can take feedback from the existing or past clients and check reviews online or offline. This will help in knowing if the company can meet your expectations and requirements.
Determine the Contract Requirement – Do you need staff for a few months or for a longer period of time? Will hourly payment be feasible for you or payment per project? You need to have answers for these questions to hire the right professional with the right set of expectations for your business.
Know the Project Schedule – Discuss your project schedule with the augmentation company and find out if they are capable of keeping pace with the schedule. Meeting deadlines would definitely be crucial for you. So, you must know how much you can rely on the service provider.
Communication Method – An effective partnership would be with an augmentation company that has a professional and clear communication system. You cannot work smoothly if there is a communication gap between the service provider and your team. So, there must be a definite way of interacting with the outsourcing company.
Learn More

Still searching? Click here to find out How to Choose Staff Augmentation Services
Staff Augmentation Benefits
Cost-Effectiveness – Working with an augmented staff will cost you much less than working with in-house specialists. You can hire the augmented team on hourly rates. As they are experts on their domain, you save money as well as time on training the resources for the task. Also, you need not to incur the expense of using office space and hardware when you have staff augmentation services for your project.
Growth – Staff augmentation allows companies to assess the market before starting to work full-fledged with a large workforce. As you hire resources for specific projects, you are spared from making a long-term financial commitment. You can simply upsize or downsize the team based on market scenario and your capacity.
Specialized Team – Hiring professionals from an outsourcing company means you get to employ the best and most suitable resources for your project. As the professionals have sufficient experience in working on similar projects, you can rely on them for a good output.
Fast Recruitment – Companies providing augmentation services ensures that you get the desired resource for your work, from whom you can screen the most suitable candidates. This means you save time on sending out words of your requirement and then interviewing candidates before you find the right person.
Direct Control – Staff augmentation allows you to control all aspects of your project, starting with the kind of professionals you want on your project to determining their workflow until the project is ready. The hired professionals would also report to you directly. The augmentation service providers are not in control of your project.
Introduce New Methods – Industry hires bring with themselves new and fresh approaches to resolving issues. As they have experience in dealing with similar situations, they may provide an outlook towards the issue that was not thought of until then. This, in turn, allows you to include new methodologies to your business which would stay even after the hires have ended their contracts.
Less Legal Requirements – Staff augmentation does not involve too many legal procedures to follow. You can simply contact the service providing company and specify your project details. Once you select the experts for your project, you only need to provide them with a service contract.
Learn More

Still searching? Click here to find out Staff Augmentation Services Benefits
How Does IT Staff Augmentation Differ from Other Outsourcing Models?
Staff Augmentation and Dedicated Development team
Hiring a dedicated team means there would be an external project manager who would take care of managing the workflow of your project. The team will be responsible to report to the manager and provide him with the progress report. The manager would then send you the report. However, augmentation services allow the involvement of an internal manager with the team working on the project. So, you have direct control on the workflow and have a live report of the progress.
Staff Augmentation and Independent Contractor
Independent contractors are individuals who conduct certain services of your business without serving as an employee of your organization. This means the contractor does not fall within the tax laws that are applicable to the employees.
What is the Difference between Staff Augmentation and Managed Services?
Managed services, like augmentation, involve hiring experts to work on a project. However, the company you hire the staff from would also offer you consultation services to enhance your workflow. Here, the service provider has control of your project's day-to-day activities. Staff augmentation, on the other hand, allows you to retain management of your project.
IT Staff Augmentation Services at 10bits
We at 10 bits help businesses to grow effectively with our years of experience in providing staff augmentation services. As a leading staff augmentation company in USA, we understand the importance of addressing specific needs of the clients. So, we take into account your project demands and give scope for an easy upsizing of your team. With us, you can hire an individual or a team of skilled professionals to deliver an outstanding job. Our augmentation model is flexible as well as cost-effective. You can resolve complex issues and accelerate your business with our affordable yet top-class augmentation services.