July 21, 2021
Posted by:

10bits_mexican

Category:

IT Consulting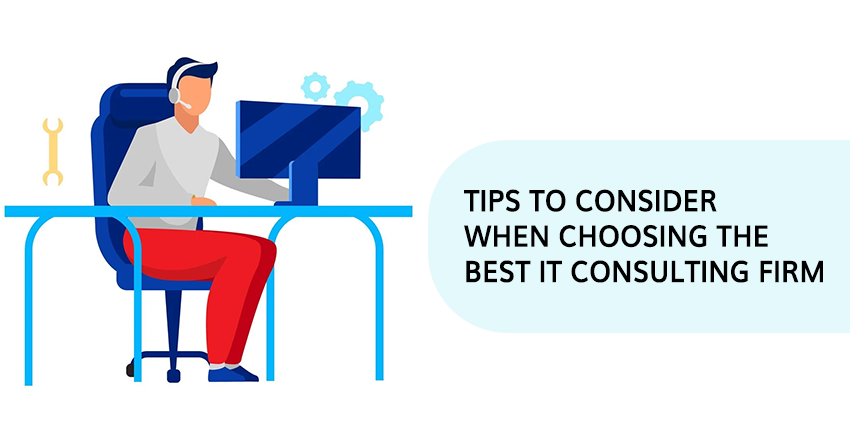 The first question that pops into our mind is, why do we need IT consulting? The main reason for hiring IT consultancy firms is that they have expertise in solving software and any technology related problems. By hiring such firms, the parent companies can be tension-free about any tech problems that may arise in the future.
In today's world, IT consulting services is a growing enterprise and a fast pace growing marketplace. Businesses and bigger multinationals invest a lot of money in hiring the best IT consulting services company. In this way, the business and companies can focus on customer requirements and all the other software problems can be handled by the IT consulting firms.
IT Consulting Companies vs In-House
There are a few things to keep in mind before hiring an IT consulting firm. It needs to be very clear that the purpose for hiring an IT consulting firm is fulfilled. Also, the companies hiring the IT consultancy services need to make sure whether the in-house facility should be preferred over outsourcing the work.
One of the reasons for in-house support can be that the MNC's can hire IT professionals with an appropriate screening process and they can have the surety of the work done. The outsourcing of the work may not provide such facilities and employees cannot be handpicked in such a case.
Costs – An average IT sector worker earns a minimum of $70,000 to $80,000 a year. Suppose the company hiring such professionals agrees to pay them the prescribed amount but it is not just the salary that is enough. There are other employment costs included such as the variable pay which is offered to them.
A full-time employee comes with a lot of other costs. So, when an entire firm is hired to do the job, these added costs will not be the problem for the hiring company.
There are numerous IT consulting companies in the USA to pick from.
Expertise – Experience and expertise become a very valid criterion when it comes to hiring IT consulting firms.
Hiring/Turnover – For hiring IT consulting firms in USA, You may not have their CV or any other relevant information. But when you have to choose among different options, it will be best to compare the different companies hiring records and turnovers.
What To Look for In an IT Consulting Company
Certain criteria need to be taken care of when looking for an IT consulting company. Some of the criteria's have been mentioned as under-
Customer Service – The one thing that is of utmost importance is the customer service that is the IT consulting company is providing. The technical and software glitches that arise are with customers. So, the customer support of the IT consulting company needs to be good.
Services Provided – The IT consulting firm needs to provide added benefits such as backup management, disaster recovery planning, etc. These services are necessary to avoid any big software problems that may arise in the future.
Reputation – The IT consulting firm needs to be of repute and it would be better if it is well established too. The client feedback of the IT consulting firms will also help in better recruitment.
Conclusion
There are many IT consulting services to choose from but it would be best to evaluate all the criteria properly and then hire the most suited firm. By a simple Google search of the best IT consultancy services, you can put forward a lot of options but must consider all the defining criteria.