December 21, 2022
Posted by:

10bits_mexican

Category:

Payroll Services, Uncategorized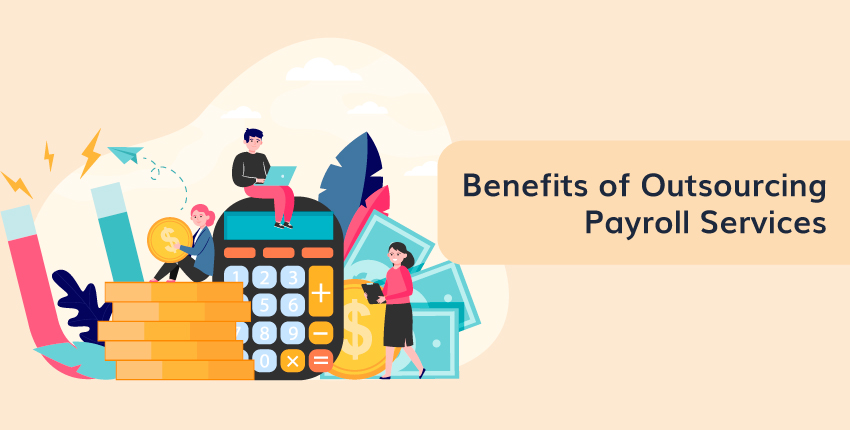 Business owners in the USA who value their time and peace of mind often end up outsourcing payroll to one of the payroll processing companies in the USA. By partnering with a full-service payroll management solutions provider, most of one's tasks such as payroll, withholding and filing and reporting will be handled by them. Employers who do not have the administrative resources or expertise to handle payroll themselves may wish to seek professional assistance from a third party.
Even if HR departments don't spend valuable time maintaining payroll systems, organisations can save time for more important activities. Instead of spending hours manually entering data, researching laws and double-checking numbers, HR professionals can focus their time and resources on strategy and other critical activities to increase efficiency and productivity. 
Avoid Internal Revenue Services 
Many small businesses pay large IRS fines each year. Payroll errors shouldn't be taken lightly. This can be frustrating for one's employees. These mistakes lead to undesirable events such as heavy penalties and audits.
And it's almost impossible for small businesses to keep up with the latest changes in federal and state taxation.
Professional providers have to keep up with all federal and state regulations at all times, so it's very easy to calculate and file at a very low cost.
Enhance data security and protection
Data security is essential for payroll because it is highly sensitive information.
When one's organisation has limited time and budget, it can be difficult to maintain an adequate level of data security and privacy within the company. For one thing, internal teams must keep up with evolving cybersecurity threats. Second, companies are more vulnerable to payroll fraud if payroll is handled in-house. Third, internal teams may not have proper protocols in place to regularly back up data.
A quality payroll outsourcing provider stores data on highly secure cloud-based servers with state-of-the-art encryption.
Team with Professional Experts
Payroll outsourcing provides access to a team of experts who study and research extensively on government regulations and can manage payroll system benefits and deductions.
The team also handles employee compensation, employee concerns and HR in general. This is an added benefit as a company.
Another advantage of outsourcing one's payroll services is the flexibility one has in responding to a rapidly changing business environment. Outsourcing allows one to quickly scale one's payroll needs without having to hire, onboard, train and maintain additional in-house staff.
No Infrastructure or Maintenance Costs
In-house payroll management means investment in paid software and upgradation costs. This is an unavoidable additional strenuous activity that is time-consuming and expensive, as the latest tax tables must always be installed in the system. But outsourcing makes it easy to say goodbye to these maintenance and infrastructure costs.
It also eliminates the possibility of incorrect submissions leading to penalties, as mentioned above.
Integrate knowledge with value-add services
The advantage of selecting the best payroll services for small businesses are not only that they are experts in all things related to payroll, but also offer a variety of integrated, value-added corporate services, including:
Human resources

Accounting and financial

Corporate secretarial

Tax advisory

Share registry

Share issuing

Employee stock options plans
By consolidating all of one's back office functions into a vendor, one stands to gain greater efficiencies and business productivity.
Human Resource Management System
Robust Human Resources Management Systems (HRMS) are essential to today's businesses. By outsourcing one's payroll operations, one gets a robust HRMS that provides faster processing and better employee management than an in-house manual HRMS.
Control of the payroll process
Many entrepreneurs fear outsourcing. However, with managed payroll services, engagement is detailed in contracts with third parties. This is not an all-or-nothing strategy. Rather, working with a managed service provider is flexible and scalable. One can specify exactly what one wants the third party to do, and can be sure it will be done.
Conclusion
If any of the above payroll benefits could improve one's company's profitability and efficiency, it may be time to consider outsourcing. With so many options available, one may be wondering how to choose the right payroll service. First, consider outlining the key characteristics that will benefit the business based on company size, salary frequency and industry. Then, explore payroll options that meet the specific criteria.