December 21, 2022
Posted by:

10bits_mexican

Category:

Uncategorized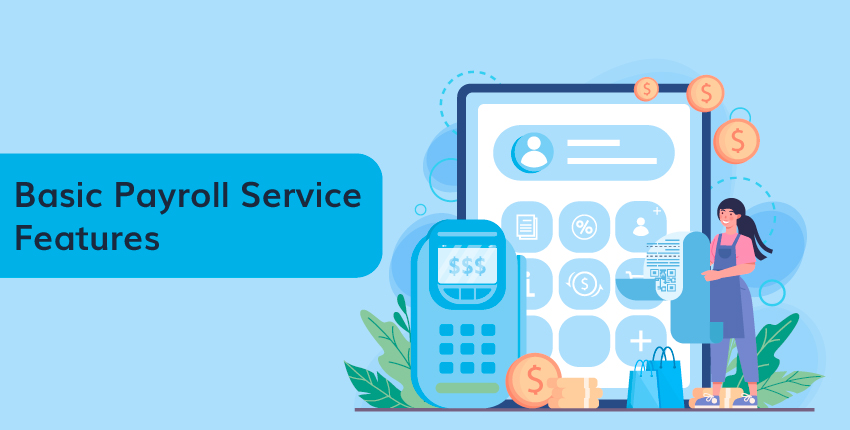 There are many moving gears in the payroll. From time card collection to withholding tax, it is profitable. To simplify one's payroll operations and free up one's day for other tasks, then consider taking up the payroll services or software. But what are the features to look out for when looking for software? Below is an overview of business-critical payroll features and benefits. 
Functions essential for payroll systems
Researching payroll software can be tedious, especially if one is a new employer or doesn't know much about software platforms. Keep these 7 features in mind (and on your wishlist).
As a business owner, time is very precious. So don't spend so much time setting up software. 
Simplified payroll setup comes in the following formats:
Easy-to-use startup wizard

Free payroll setup

Import function
When researching a payroll software company, check its setup options. Can one have someone else set up one's payroll account? What is it like to set up an account with them? Ask these questions and check customer reviews to get set up. 
One of the biggest pain points in running payroll is processing payroll tax withholding and filing. To streamline one's payroll even more, one needs to find software (full-service payroll software) that gives one's company the ability to process filings and deposits.
If you're not interested in the full-service method, look for basic payroll software. Compare features, costs, reports and more.
Another feature to add to one's ultimate wish list is robust, accurate and easily accessible payroll reporting.
Instead of compiling reports to gather information, one can find software that offers a variety of reports that can be accessed with just a few clicks.
If one is using a full-service payroll that handles taxes and filings, make sure that the following reports are accessible:
Tax collection

Tax deposit

Tax refund
Also find out how to drill down into reports (e.g. by employee) and see if there is a way to test the report before taking action to see how it works and how it looks (like a demo or free trial).
In addition to the ongoing payroll, there is a lot of work to do. For example, collecting timesheets, managing employee documents, completing accounting tasks and so on. That's why one needs payroll management solutions that seamlessly integrate with other platforms and software.
Here are some things that need to be integrated:
Accounting software

Attendance management software

HR software

Worker's compensation
Ask the payroll processing companies in the USA which platforms they integrate with and if there are additional costs for integration. Check out what other types of software the provider offers besides payroll. This way, one can keep all the software with one login and have all the information in one place.
There are several payslip distribution options available through payslip providers.
Having excellent support is a must when purchasing payroll software, especially if one is new to the payroll world. When considering support, consider aspects such as business hours, support team location and contact method (email, phone, etc.). Also, find out if the support is free or paid.
Check out the reviews to see what other customers have experienced with the support team. If there are more negative comments than positive comments about the company's support, it might be best to go in a different direction.
If one really wants to know their level of support, test by calling them about their payroll software. This gives one first-hand experience of the time and expertise it takes to reach the right person.
Track all accruals for time off, sick leave, and paid time off (PTO). Also, keep abreast of voluntary deductions and wage garnishments.
Conclusion
Create a list to refer to when you are to determine the must-have payroll application features and elements for the best payroll services for small businesses or large businesses. Once a few potential software companies are identified, weigh the pros and cons to narrow down the best.