January 13, 2023
Posted by:

10bits_mexican

Category:

Payroll Services, Uncategorized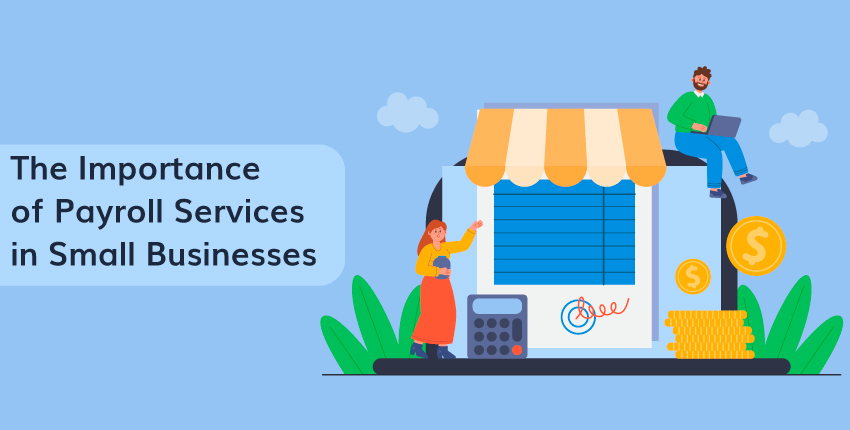 Addressing the issues of benefits, perks and correct compensation are core functions of the payroll team.
Ensuring proper pay and work-life balance is especially important for families and repeated billing errors can frustrate employees.
Employees value an attentive payroll team.
A company's reputation depends on its stability and security. A trusted, reputable and skilled payroll team prevents fraud, ensures compliance and submits critical documents within strict deadlines.
This is important for building a strong employer brand. Negative press or simply negative word of mouth can be harmful. This is something that current employees don't want to get involved in and puts off potential candidates.
If the payroll process is well managed and security is taken seriously, errors and questionable activity are less likely to occur and the company's reputation is preserved.
A payslip acts like a recognition of the work done by an employee. Accurately paying employees on time strengthens the company's ethical and financial health. Poor payroll management solutions can annoy employees. The company's reputation is in jeopardy, employees become increasingly disengaged and underperforming. Therefore, payments should be on time to ensure employees are valued and motivated.
Accurate financial reporting
One of the reasons for the importance of payroll processing in a products or services company is that it provides accurate financial reporting. In an industry, maintaining high profit margins is essential.
Employee payroll management is a time-consuming task. With a trusted payroll team by one's side, one can delegate these time-consuming tasks and make better use of one's resources. With a wide range of HR and payroll software available, businesses can reap the benefits of time saving, administration and reporting.
Reduced compliance issues
The payroll process is overwhelmed with details and compliance issues, and liability arises when details are not properly tracked. One can reduce the amount of time one spends thinking about payroll by outsourcing to one of the best payroll services for small business.
Good access is well received by employees. Employees can easily access their payroll information with easy access to current and past payslips in one place using a mobile app.
This minimises the need for employees to contact payroll teams for information and sift through piles of paperwork if necessary.
We live in a digital world and it is important to provide digital opportunities for our employees. Thus employees can enjoy an improved payroll employee experience if they are provided with mobile app access to HR programs.
Payroll processing in-house team is expensive due to the following factors
1.Paying the payroll team
2.Processing payroll
3.Subscribing to payroll software
4.Managing employee queries and so on
Having one's own payroll team might seem like an advantage, but it's definitely not. First and foremost, payroll employees may lack the transferable skills needed to collaborate and perform cross-functional tasks. Second, as one expands one's payroll team, the costs of recruiting, setting up and managing the team skyrocket.
Many business owners and executives make the mistake of underestimating the time and resources required for payroll management. After all, one has to keep up with tax laws, human resources and accounting deadlines.
Payroll outsourcing has long been touted as a cost-saving tool. Another benefit of outsourcing payroll services is that companies can save up to 18% more money than doing it in-house.
Save money on computer equipment, software and training for one's organization. Grow one's business by reducing costly payroll errors.
Payroll is an integral part of any organization. Payroll systems must remain efficient and error-free to keep employees motivated and loyal to the organization, especially for small businesses. Small businesses have fewer resources than large companies. Therefore, they should use these resources carefully.
A small business owner has two choices: Hire an in-house payroll services expert or outsource their payroll services from a world-class consulting firm. The cost and time it takes to hire the right person to provide payroll services can be huge for them. Even if the wrong hires are made, inefficient payroll can seriously impede business progress.
To avoid this risk, small business payroll services in the USA can be outsourced to get the job done with utmost precision and accuracy. 10Bits provides quality payroll services in the USA. We use the highest encryption standards, including the Advanced Encryption Standard, to protect data from unauthorized access. Other than that, there are many core values of 10Bits (knowing our customers, expertise in technology, following market trends, thinking about the future, having a strong business model and much more) that can ensure that it is a safe and effective way to process payroll.