February 28, 2022
Posted by:

10bits_mexican

Category:

Corporate Training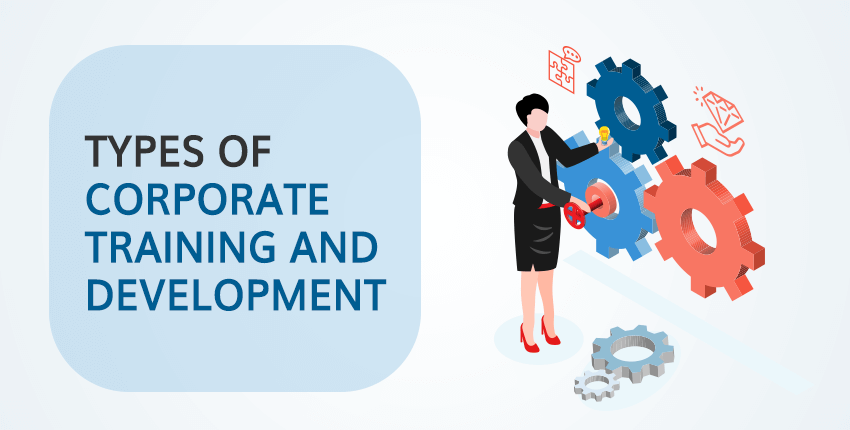 Introduction:
Corporate training & Development indicates the investment made on the employees by their employees to constantly upgrade them with the new skills in the industry. The new skills can be technical, leadership skills, safety training, and soft skills training. Upskilling current employees is very important for an organization. The skill gap must be routinely filled by upskilling their current employees. It will give an impression to the employees that their employer is interested in their personal growth. Hence, making it easier for the company to retain their employees. Companies in the current scenarios are also looking for mutual growth of both the employees and the company.
Types of corporate training and development:
Corporate training and development is a vast topic. However, there are different types of corporate training programs. The kind of corporate training you want to give your employees varies depending upon the requirement of the company and the skillset already possessed by the employee. The following are the common types of corporate training programs  provided by the top corporate training consultants :
Induction training
Leadership skills
Basic Skills Training
Technical skills development
Soft Skills training
Products and services training
compliance/Governance Training
Quality training
Job-Specific Skills Training
Safety training
Knowledge Sharing
Induction training:
Induction training is the basic corporate training given to the new employees on their day of onboarding. This training is mandatory for everybody in the organization. A general induction training focuses on the following topics
About the organization and founders
Mission and vision of the organization
Rules and regulations to be abided by
HR policies and leave policies
Organization structure
Culture of the organization
Leadership skills:
Leadership skills are applicable for people at the managerial level and deal with people management. Employees at the managerial level must be trained to handle the people. Getting work done from your subordinates is an art. A healthy organization is one in which the leader heads the organization or team rather than a boss. Team building skills, people management skills will be a part of this training.
Basic Skills training :
Basic skills training is the training comprised of some basic skills that aren't industry-specific and can be utilized across all industries. Microsoft excel training, basic business etiquettes, salesforce, adobe suite, to name a few. These skills have applications throughout all the fields.
Technical skills development:
Technical skills development training is the basic on-job skills required by the employee to further grow in the job. This training is for people who need upskilling to further climb up their career ladder.
Social media management, campaign analysis, coding, programming, graphic designing are a few of the technical skills.
Soft skills training:
Soft skills training includes the betterment of one's communication skills, email etiquette, body language, and other forms of communication. The other forms of training include quality training for analyzing and weighing the quality of the product.
Product and services training, where the companies train their employees regarding their products and services. This training is conducted to equip their employees with the adequate knowledge to handle customer queries in a better way.
Compliance/governance training:
Compliance training is provided for a few employments where the employees legally needed to fulfill a few certified courses. It is the responsibility of the employer to ensure their certification has been renewed regularly for all the employees. The certifications can include safety training certifications, anti-harassment policy training, security training. Compliance training is commonly provided by corporate training companies in USA.
Knowledge sharing:
All corporate companies follow a knowledge sharing session, where the employees share their knowledge regarding a topic of their expertise with others so that their peers can learn and vice versa.
Conclusion:
According to Forbes, upskilling and re-skilling your employees have a positive impact on your workforce. We at 10 bits, one of the best corporate training companies in USA, provide all-around corporate training with our versatile experience across different industries like telecommunications, healthcare, manufacturing, banking & finance, retail & commerce, and power industries.