October 13, 2022
Posted by:

10bits_mexican

Category:

Uncategorized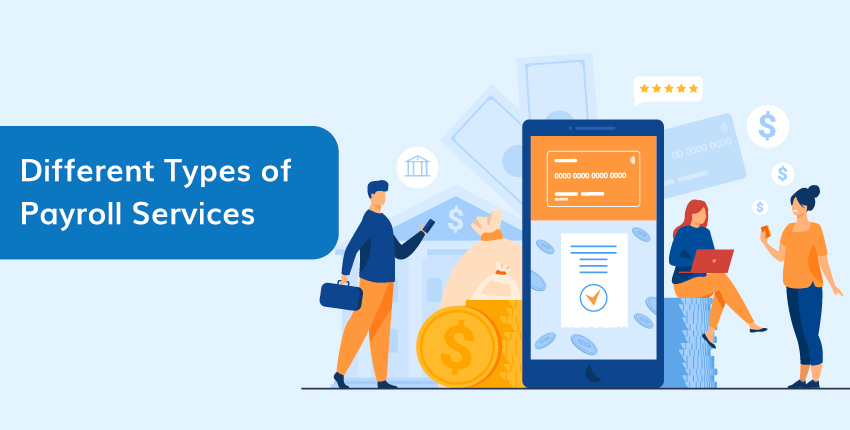 Different Types of Payroll Services
Employee satisfaction is crucial to achieving business objectives. Precise and timely payments can boost employee morale and also strengthen their trust in your company. Whether you have a start-up with a single employee or an established business with hundreds of workers, payroll compliance is extremely essential. 
With rapidly growing businesses and an ever-changing employee base with disintegrated systems, payroll complexities are increasing. So, it is imperative to choose the right payroll management solution for your company. The payroll service provider should be capable of handling your payroll along with managing tax filing, garnishment payments, different wage rates, workers' compensation administration, unemployment insurance, and more. The payroll solution must be easy to use and should also provide a detailed payroll report. There are many payroll management solutions available in the market. However, it's essential to choose the right one for your specific business requirements. 
Types of Payroll Services
Do-it-yourself (DIY) payroll services are just like in-house payroll, only without trained payroll experts. They can save the cost of employing in-house experts. The drawback is the chance of errors and compliance issues that may occur due to the lack of knowledge and experience.
It may seem to be convenient and straightforward as the payroll experts work within the organization. However, the in-house payroll team needs many resources in terms of expertise and time. And in case there is an error with regulatory compliance, your business may suffer great losses.
Some bookkeeping and accounting firms manage payroll processes along with doing financial audits. They may also outsource the payroll tasks which can lead to a risk of confidentiality issues depending on the process. Since they may lack specific knowledge across industries and business sizes, you may not get the best advice or support for your personal business needs.
Small Business Payroll Specialists
Small business payroll specialists are a good option for small businesses that need big business performance. Equipped with cutting-edge technology and adequate staffing to handle a massive number of payrolls while still offering personalized services,  they are the best payroll services for small businesses.
Mid-Sized Business Payroll Providers
When businesses expand beyond the small business stage, their payroll requirements also change. With an increasing number of employees, the payroll service provider needs to handle that level of detail.  But since these providers tend to be less personalized as compared to the small payroll providers, most of them may offer some unwanted services that you may end up paying for. 
Big-Box Payroll Providers
As the name suggests, large payroll providers are perfect for large-sized organizations with more than 10,000 employees. It would be wise to consider them as your business continues to expand. They have top-notch expertise, state-of-the-art technology, and more versatile approach. The only drawback is that they will not offer any personalised services like the small payroll providers.
If you prefer to manage your payroll yourself, there are various online payroll services that can be accessed by an app or a web portal easily. This option can save you money but it will be quite time-consuming for you, as you need to feed all of the data and process the payroll yourself. But, for the small-business owners who are skillful at accounting and prefer to save money in the initial years, doing things in-house may seem to be a fine choice.
It is an on-premises or cloud-based solution that can manage, maintain, and automate payments to employees in small to large-sized firms. Robust, and properly configured payroll software can help organizations reduce expenses, and maintain compliance with tax laws and other financial regulations.
You can simplify your payroll operations and boost your efficiency with 10bits payroll services in the USA. Being one of the renowned payroll processing companies in the USA, we offer you the best payroll services while you focus on your core competencies. Ease of use, cost-effectiveness, increased productivity, fully linked databases, and data security are some of the benefits that you can avail when you choose. To know more about 10Bits payroll solutions in USA, you can visit here.